Charivari Detroit (pronounced 'shahr uh vahr ee') is an annual music festival held in the city of Detroit, Michigan. The festival is mainly based around house and techno music. In previous years the event was hosted on Belle Isle, an island park in the Detroit River, but was relocated to the West Riverfront Park this year. The new venue was an upgrade from the previous location because it was much larger and had an amazing view of the Detroit skyline and the Ambassador Bridge.
Charivari itself is not your typical music festival with thousands of people and big name artists hitting the stage. Instead, it pulls DJs, artists, and vendors from the Metro Detroit area. Although relatively small, the event had hundreds of people dancing and grooving to the beat of the bass. The festival grounds this year consisted of 3 stages where DJs performed and mixed live. While mainstream music festivals have artists standing on elevated platforms and fenced off from the crowd, Charivari had its DJ booths right next to the crowd. This creates an intimate experience as the music changes with the vibe of the crowd.
Here is the 2017 line-up and some photos of my favorite sets:
The live music was also accompanied by local Detroit artists and their art work. This was separate tent where festival-goers would be able to take a break from the music and appreciate the talented artists hard at work. Detroit is Dope (DiD) was one of the vendors at this tent. They sold paintings which had been painted during the festival as well as apparel. Their dad hats were unique because they were hand painted with different designs.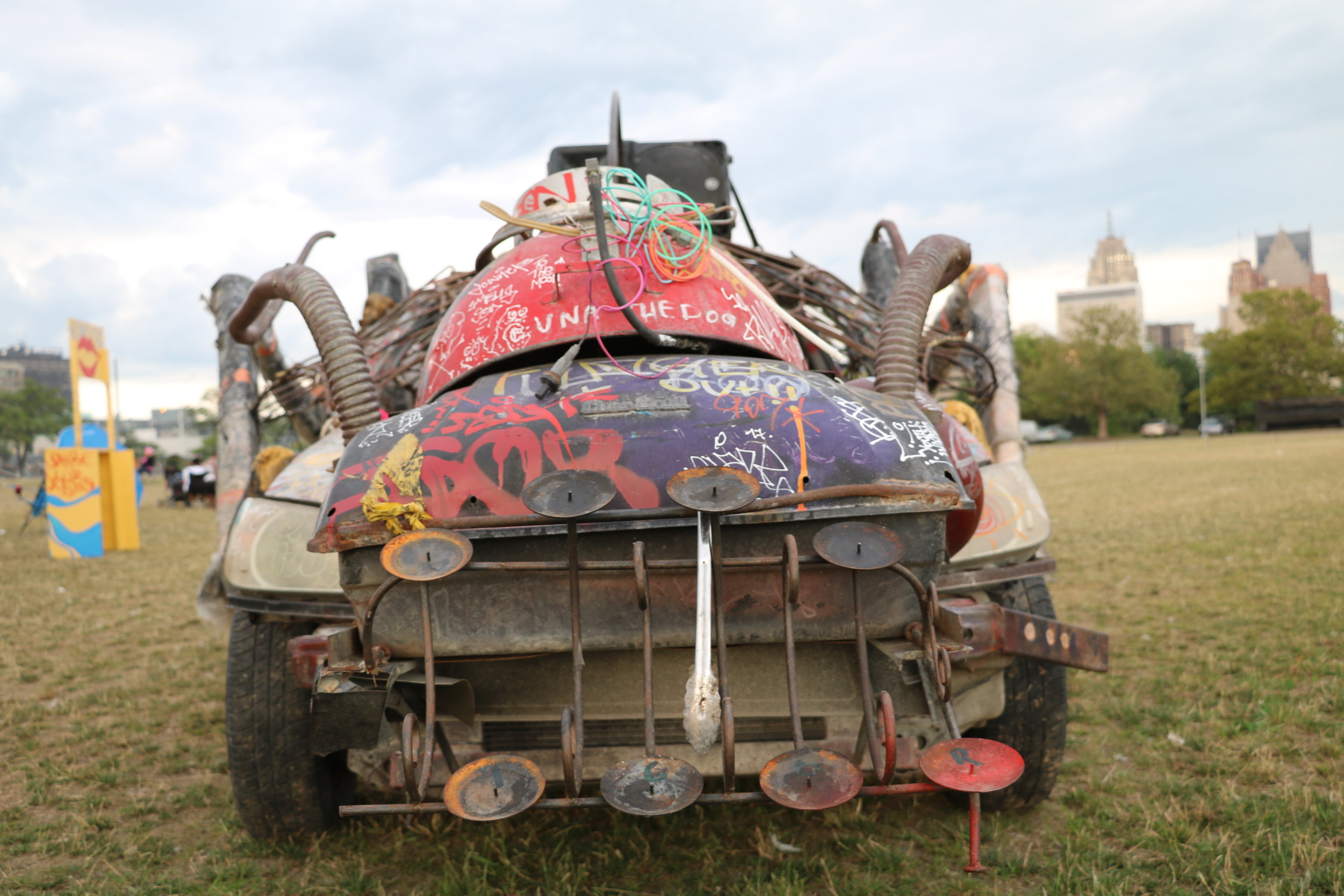 Charivari is not your typical music festival. But that shouldn't deter you from attending next year. The music, the people, and the culture are what it make it so unique and so Detroit. The city has had a bad reputation and many people still believe the rumors and negativity. Events like Charivari prove that notion wrong and show us Detroit being alive and doing well. This is what brings the people of Detroit together and is also what makes me proud to call this my city.
I think that Charivari's slogan says it well:
Let Yourself Go! Shine!
I'm excited to see the continued growth of Charivari and the development of Detroit's downtown. And no matter what people say; Detroit Hustles Harder.