1241 Amsterdam Ave, New York, NY 10027
(646) 820-7735
Last week, I met up with my good friend, Julia Lang, founder of JML Journal. She is a fashion influcencer from New York City. We met only just last year and It is so crazy how quickly we clicked through our passion for fashion, writing, and food. I remember the day that I first met her. It was through our mutual friend, Toni Tran. He had just came to New York City for business and was staying at my apartment for the time being. Toni had planned to meet up with Julia for a shoot and he invited me along to meet her. When I first saw, she has this aura around her. She was beautiful and after just talking to her I can see how driven and independent she is. Just like me, She moved to New York City from Germany to jump-start her career in fashion.
So fast forward to the present, after multiple tries we finally able to meet up for brunch because of our busy schedule it is hard for us to sit down and just have a full on heart to heart conversation. Julia asked me to pick the restaurant and I choose this little restaurant in Harlem called "Flat Top". The reason I choose this place is because I remember the first time I went here last summer with my friends (thanks to yelp for suggesting this place for us) and they have one of the best smoked salmon benedict and ginger beer. I haven't been back there until now.
I ordered the Smoked Salmon Benedict (Poached Eggs, Hollandaise, Spinach, Salmon Roe & Dill, On Home Made Focaccia) and the New Orleans Iced Coffee w/ Chicory while Julia got the New England Lobster Roll (Cold Lobster Salad , Chives On A Butter Toasted Potato Bun, Served with ShoeString Fries ) and Iced Americano. My egg benedict was as good as the first time I had it there. The eggs were perfectly cooked and runny. I loved that they used focaccia bread for their eggs benedict and the hollandaise sauce was on point. The New Orleans Iced Coffee was refreshing and sweet. It was Julia first time trying a lobster roll and she didn't like the texture of the lobster. She said it was a bit chewy but still good nonetheless.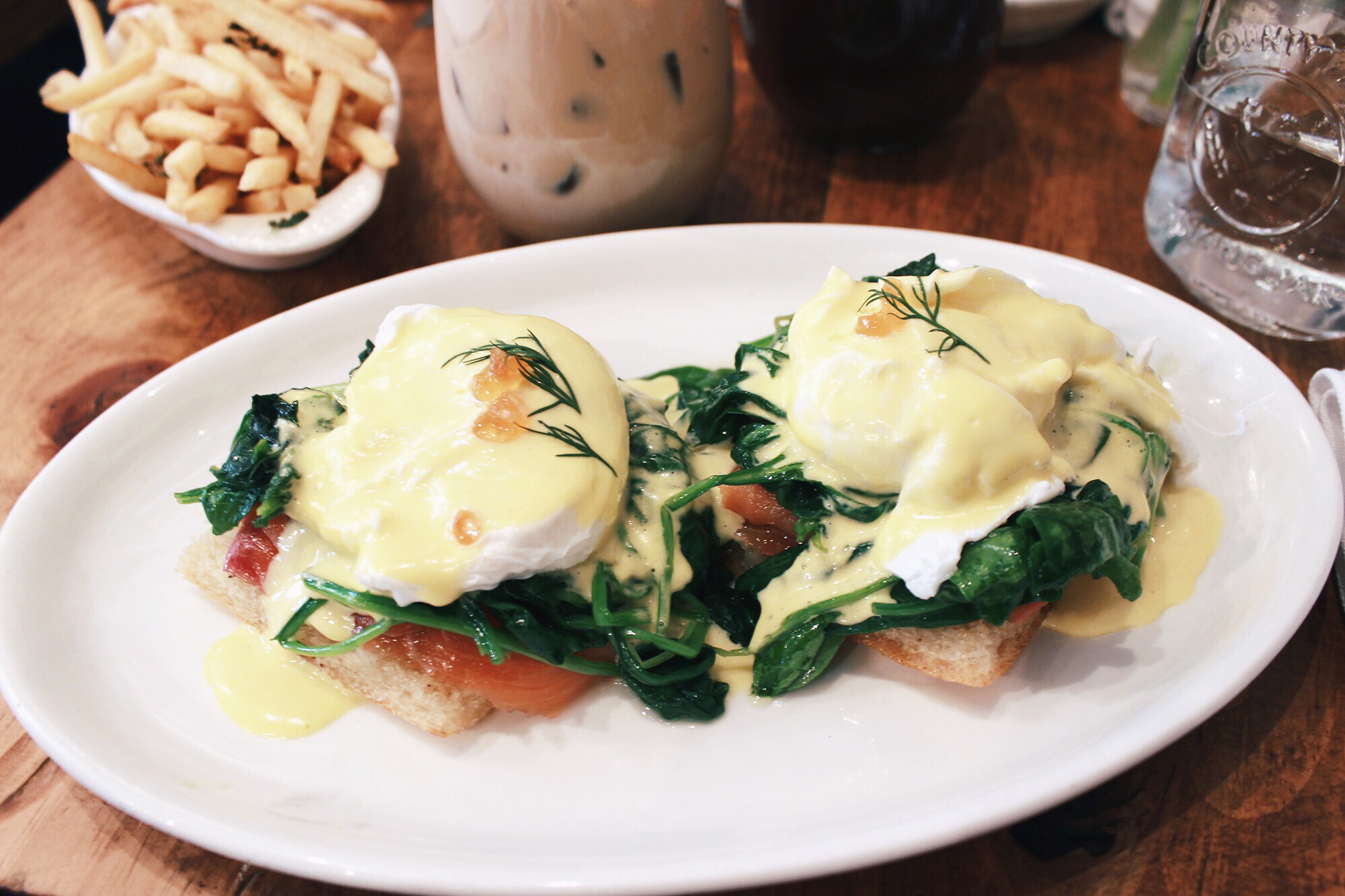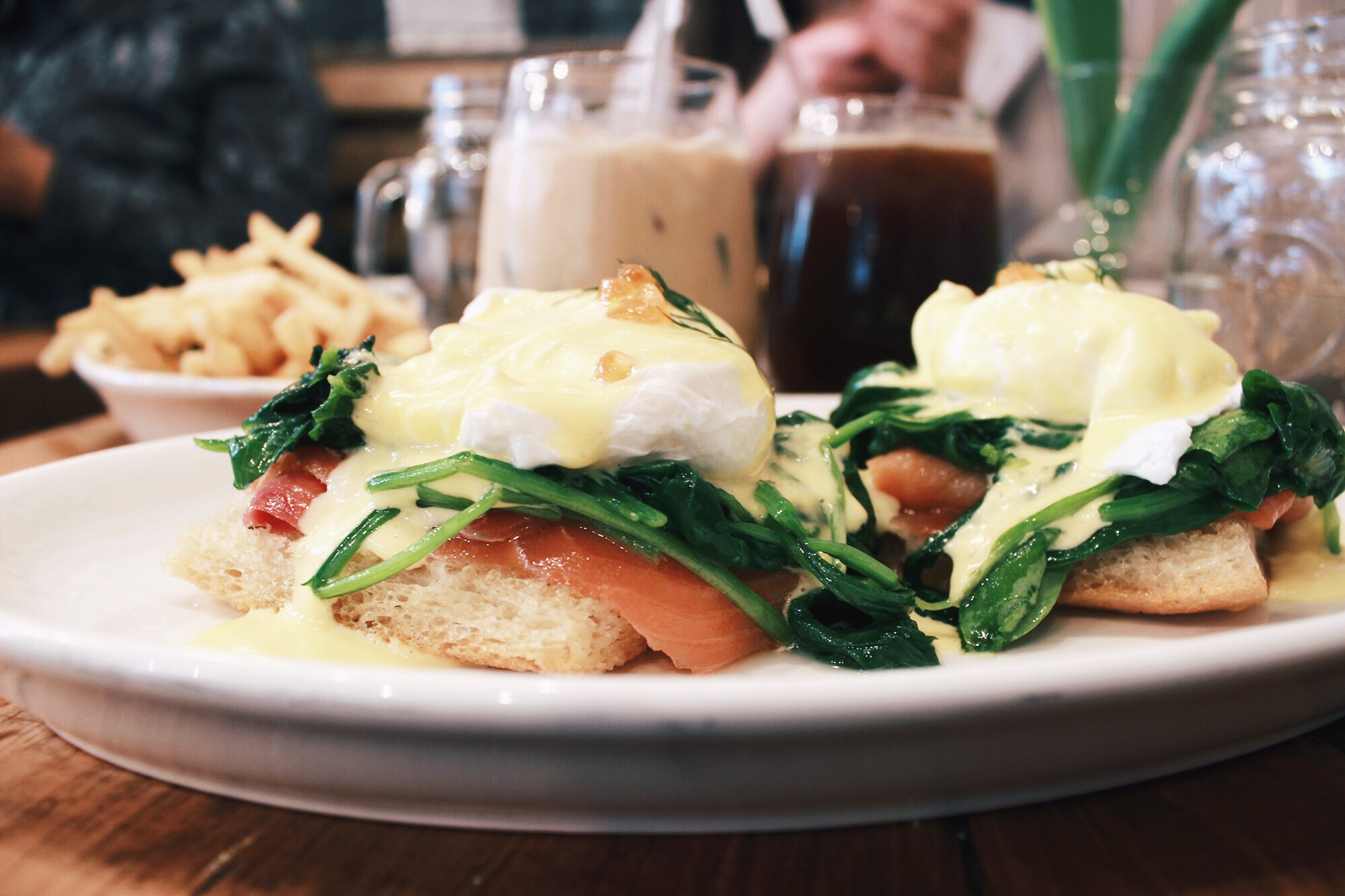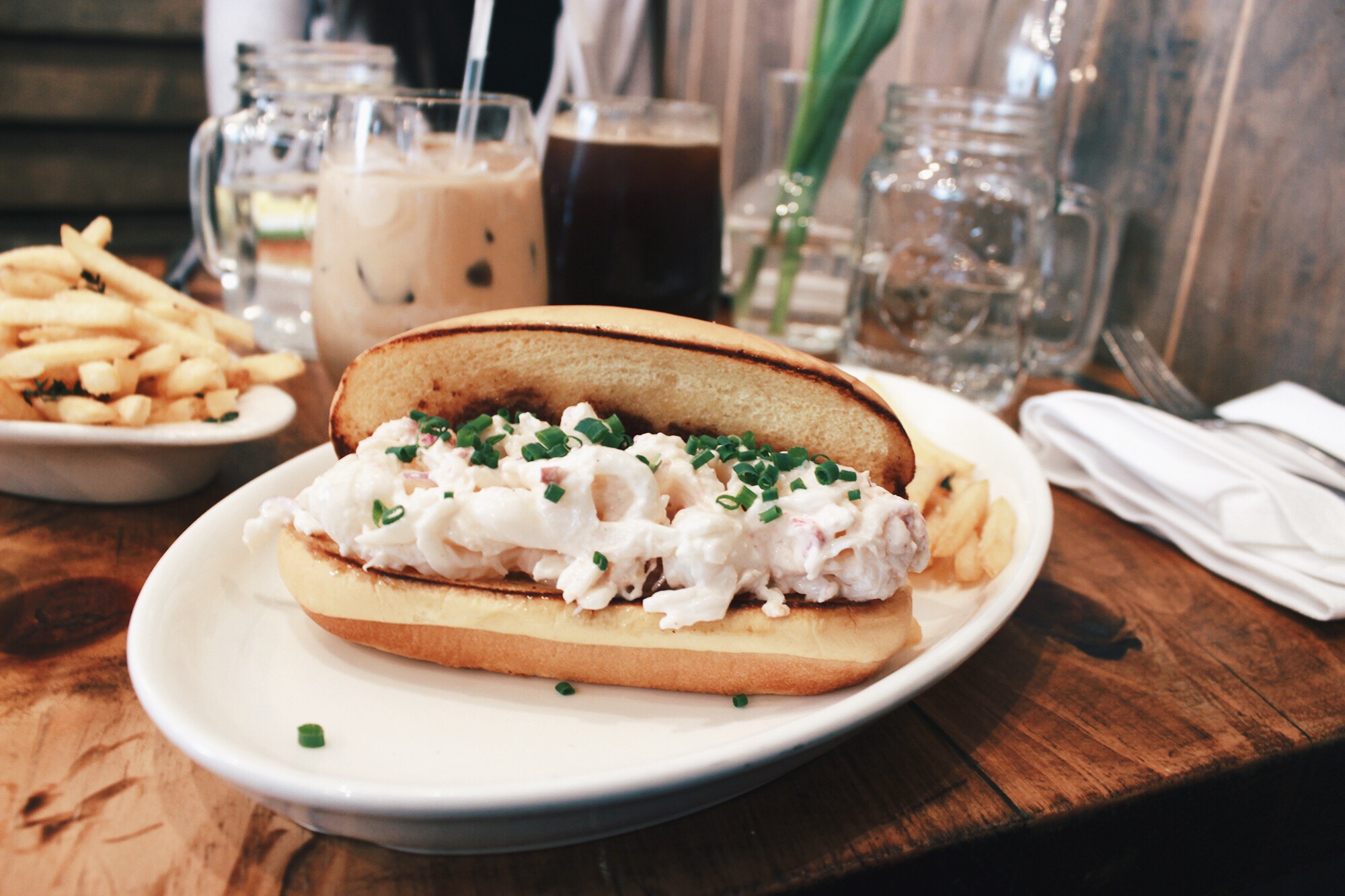 Flat Top is slowly becoming one of my favorites restaurant to go for brunch. The restaurant has great atmosphere. It is warm, rustic, and homey and with all the mason jars and daisies you'd think we were in Brooklyn and not Harlem! The restaurant is small, and the tables are very close together. If you are sitting along the tables with bench seating, you will have to have the table scooted out so you can be seated on the bench side.
If you are ever in Harlem or go to Colombia University, make sure you give this restaurant a try. I promise you will be back again soon.